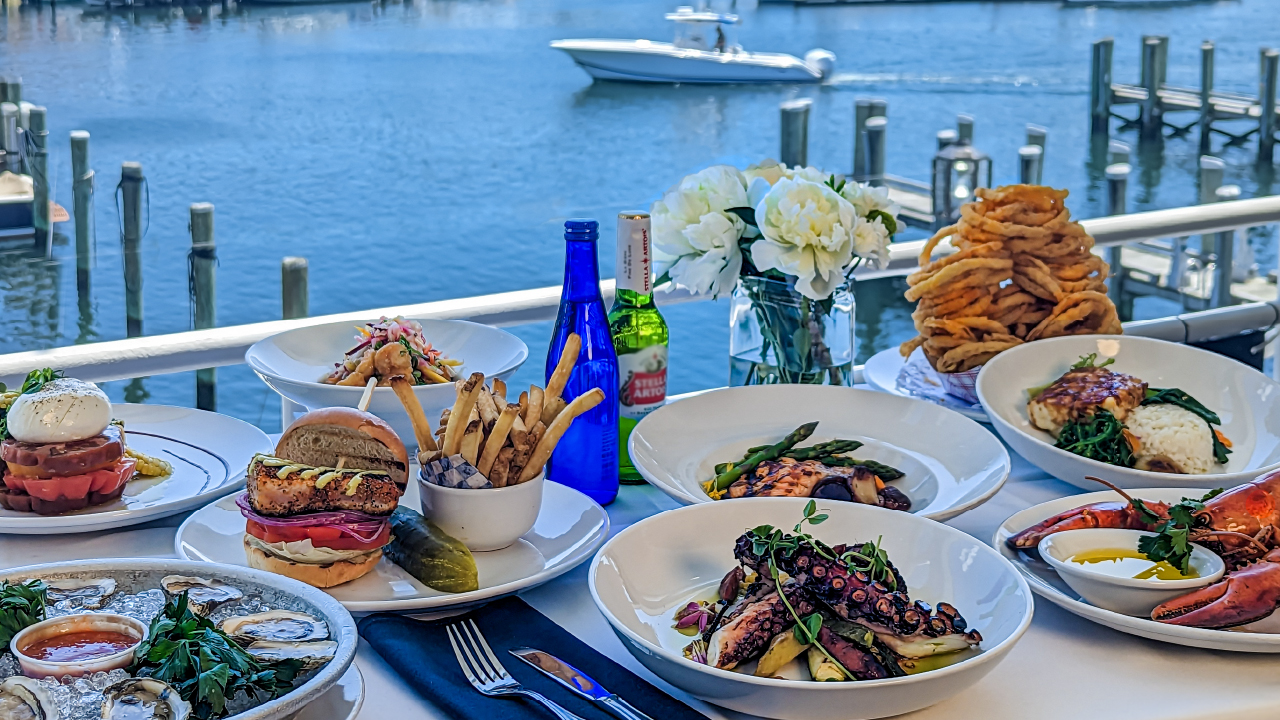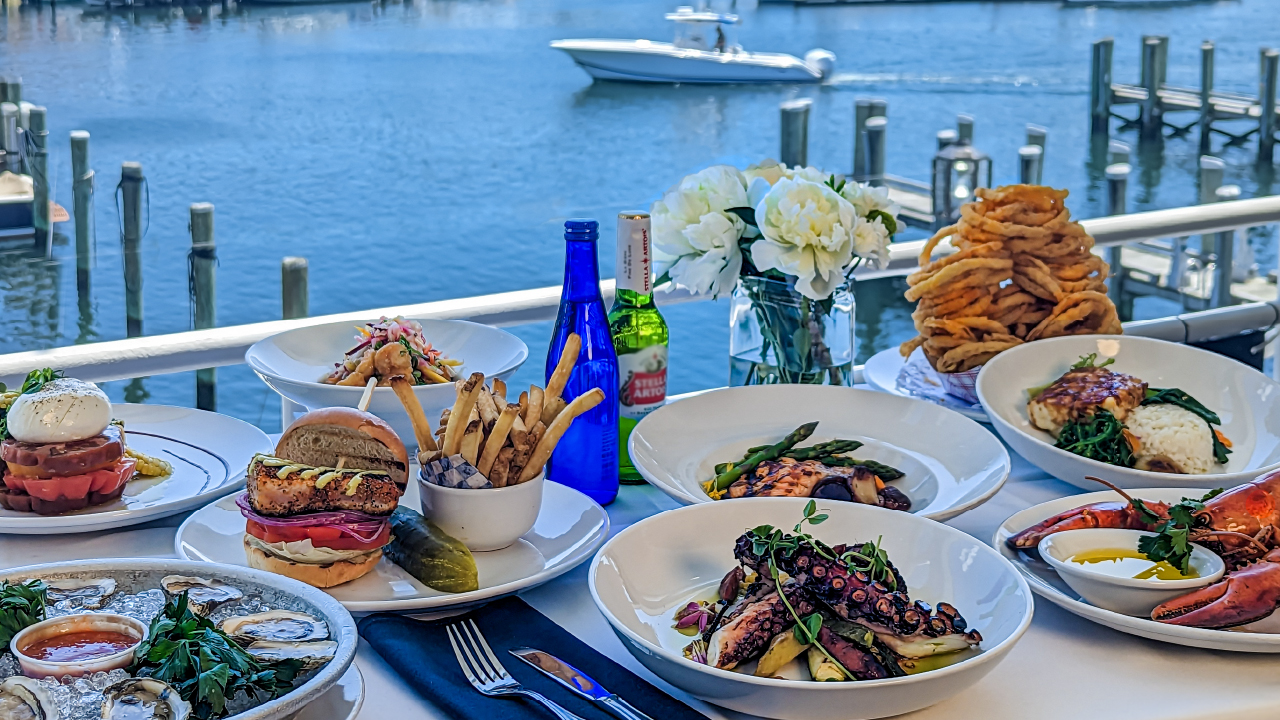 Flying Bridge Restaurant
Located on Falmouth Harbor
Cape Cod's premier waterfront restaurant, bar and wedding venue with open-air decks overlooking Falmouth Harbor. Serving traditional New England seafood with a contemporary flair, sushi and delicious craft cocktails.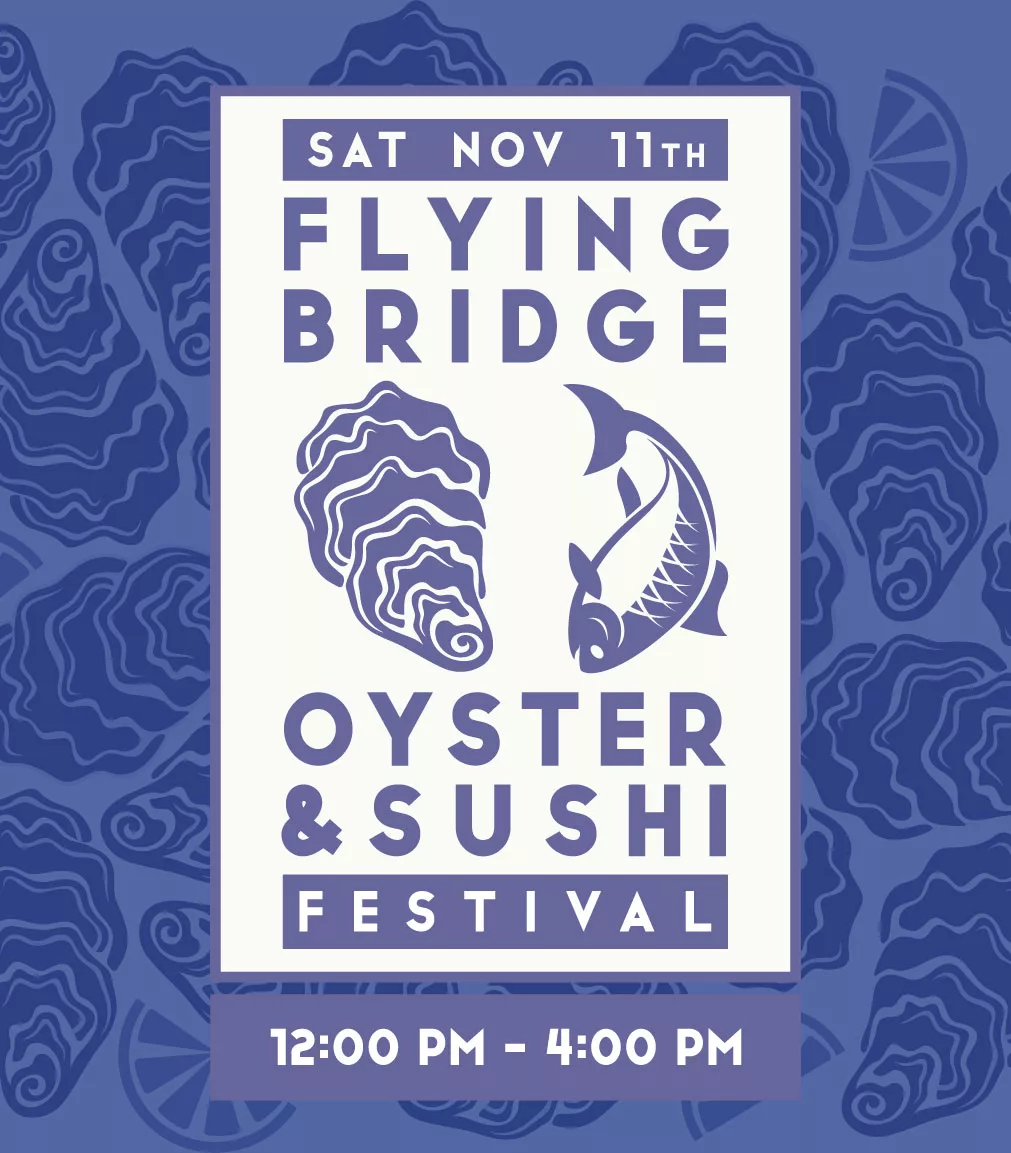 Sushi & Oyster Festival
Join us upstairs at the Flying Bridge to celebrate Cape Cod's finest fresh and local seafood.
220 Scranton Ave, On Falmouth Harbor
Saturday, Nov. 11th, Noon- 4 PM
Free Admission, Oysters $1, Sushi $2
Special menu available in the restaurant
Sushi & Oyster Festival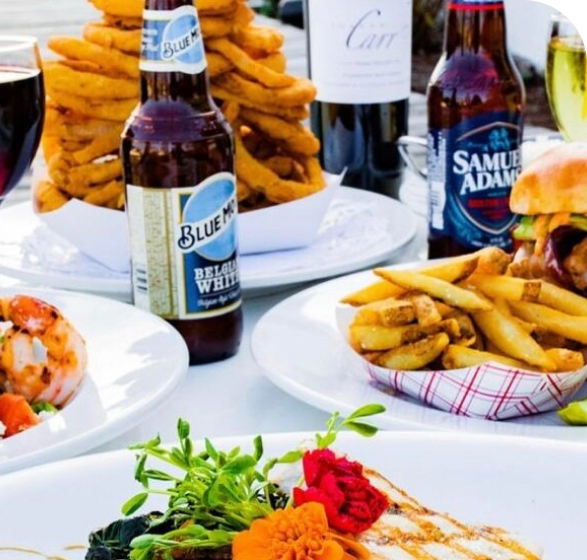 Gift Cards
Purchase a gift card for any occasion. Gift cards purchased online are e-gift cards. To purchase a physical card please call or visit the restaurant.
Purchase Now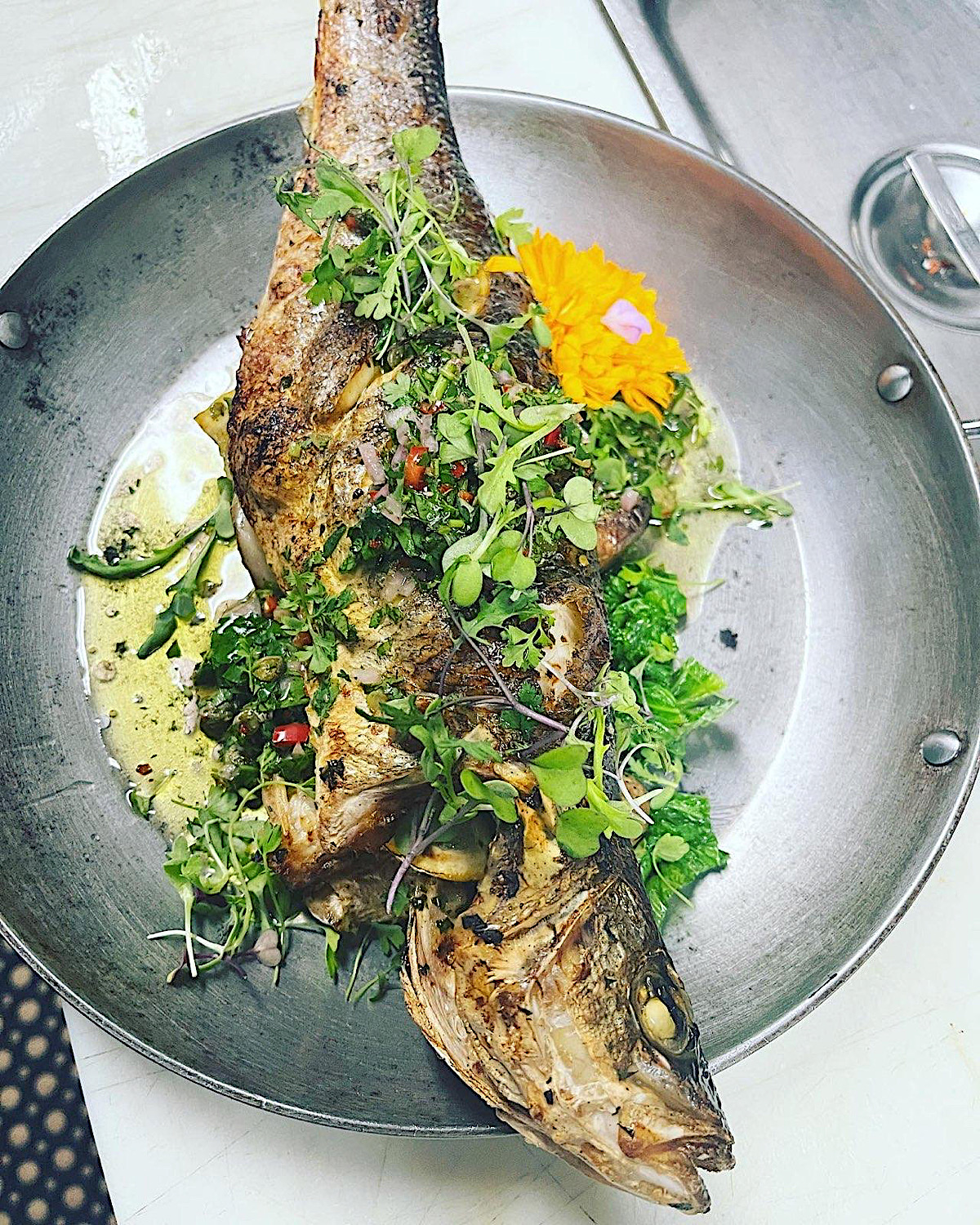 Specials
Chef Bisco's weekly specials menu.Exciting new recipes featuring in-season,local ingredients and creative twists from around the globe. New specials are introduced each friday and are avaiable throughout the week as supplies last.
Learn More
Events
Watch the boats come and go while you dine with us. Also, you can host your next big event in our wedding and function room.
There are no events scheduled
220 Scranton Ave, Falmouth, MA
508 548-2700
We do not accept reservations